The agency
5/5 is a communication agency for foreign languages, which was founded in 1998. Our head office is in Brittany, France, and we have a worldwide network of colleagues working with us. We bring together a range of skills which enable us to guarantee high-quality service in all languages and in all forms of expression: written, oral, online, video, documentary, brochures, conferences and advertising.
From editing to the provision of a full service, 5/5 solves all your language-related problems in different business sectors (agri-food business, agricultural machinery, cosmetics, luxury products, etc.)
5/5 guarantees:
– the relevance of your messages
– the consistency of your image
– commercial efficiency
With our high quality service, the result of a constant quest for excellence, the 5/5 team is proud to have created strong, friendly and lasting relationships with a loyal and demanding client base.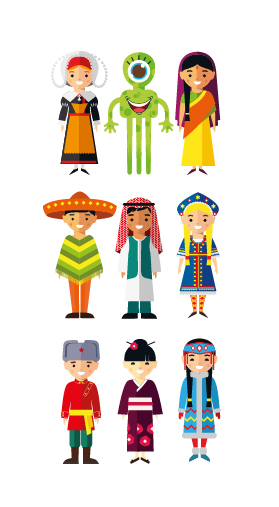 Our mission
At 5/5, our aim is to free our clients from language barriers so that their development is unimpeded. A simple transposition of words is not enough. For us translation is about transposing meaning.
Our demand for quality involves discussion in order to understand you perfectly and restore your communications using a form of language that is compatible with the culture of the country. We will use media that is suitable for the ethics, preferences, social conventions, and the religious and traditional imperatives of the community.
Respecting the culture of a country does not mean that the character of your business cannot be respected. It is not unusual for a business to invent its own words, or combinations of words, to describe its processes and products! So we also need to invent these in each of the other languages. This is a complex process, but it is one of the values of which we are very proud.
Musicality and stylistic construction are as much a part of understanding messages as the semantic relevance of a translation. We make sure of this!
The way we work
A dedicated team
Your 5/5 contact is a single project manager who will listen to your requirements, manage and coordinate the work.
Availability – Responsiveness – Confidentiality – Adherence to deadlines
Respect for your rules
Your texts are copy-written or edited by a specialist relevant to your field, who translates into their native language. This method guarantees that your information is expressed accurately, whilst respecting the culture and rules of your target language.
Subtlety – Reliability – Precision
Adaptation: the key to success
Above and beyond the translation itself, 5/5 staff are attentive to our clients' objectives. They are trained in design and are proactive in providing suitable solutions both in forms of expression and communication media.
Motivation – Expertise – Initiative
Our values:
CONVIVIALITY
QUALITY
ATTENTIVENESS
CONFIDENCE
COMMITMENT
CONSULTING
LOYALTY
RESPECT
ETHICS
REACTIVITY
EXPERTISE