Translations – the core of our business
Translation is not just a simple transposition of words, but the exact expression of an idea, a text, a slogan, or a demonstration in another language. A translator's qualities do not depend solely on his or her vocabulary, but also on cultural understanding, empathy with the subject in question and the ability to write well in his or her mother tongue.
Very few translators, and certainly no software, can match the fine detail employed by our specialists, who translate into their mother tongue and are fully aware of all the social conventions of their country.
It is due to these translators that 5/5 has been able to provide total satisfaction to our clients in the most diverse fields:
• Leaflets, catalogues, publications, data sheets
• Instruction manuals
• Contracts (with sworn translations)
• Press articles
• Clinical studies, etc.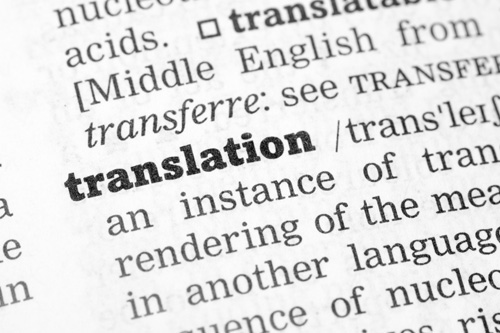 "With 5/5, there is a warm welcome and responsiveness right from the start. They always listen to our requests, and we can count on their high level of service and the quality of their translations."
GLOBAL NATURA